GOT A GREAT BOAT? WE CAN MAKE IT BETTER.
We'll use your boat itself as the template to ensure a perfect fit and flawless function. Our all-welded, light steel and aluminum frames combined with the hard-rubber QuietHideTM made of TPO can take any punishment your duck-hunting dishes out. Welded wire fencing covers all surfaces and allows the best camo that will stay in place while traveling. Get ready for some "in your face" action when the overhead BUST'EM COVERS keep you hidden till you spring into action. And all of this can be unbolted and lifted off for the fishing season.
Ready to fish? All of this can be unbolted and lifted off for the fishing season.
CUSTOM FIT TO MOST ANY MAKE OR MODEL
Bust 'em Blinds are custom fabricated for the most popular brands on the market. Bust 'em Boat Blind reps are actual duck hunters and can help you choose the best brand and features from your needs.
Select new models are available pre-fit as a combo direct from Bust' Em Blinds factory. Contact Us for details.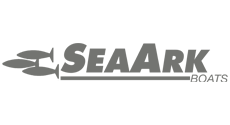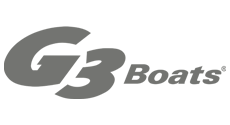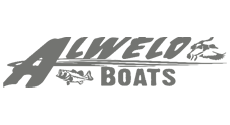 A CUSTOM FIT HUNTING BLIND ON A BRAND NEW BOAT
BUST'EM can be custom fit any shape or size hunting boat, but has chosen a select group of models with the best layout and the best functionality from top manufacturers to offer brand new, out the door and ready to hunt boat/blind platforms. Call about select boat models that can be paired easily with our system:
NEW HAVOC-Multiple Models
NEW BEAVERTAIL-Multiple Models
LOWE RX 1860 and 2070 Tiller/SC
G3 1860 DK
Other Makes/Models available through partnering dealerships
Hunt from fields, shallows or shorelines? BUST'EM Port-A-Hide blinds are designed and built with the same function and rugged fashion as our boat blinds. Sized to fit on standard 10'-16' trailers, these 3 or 4 man-blinds can serve as an enclosure for hauling your gear and dekes. Hunt from the trailer OR at just over 100lbs, it's easy enough to man-handle and drag to your hunting location. The sides collapse down to form a flat sled for hauling dekes and gear. Our welded wire covering holds brush and grass in place while traveling so it's ready to go when it hits the filed.
Your Powersports Dealership
in Lebanon, MO
Bust'em Boat & Powersports is now proud to offer Kayo ATVs, Dirt Bikes, Pit Bikes and Bintelli Scooters
BUY ONLINE PRODUCT OPTIONS